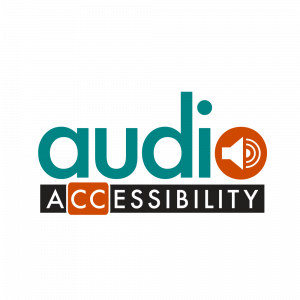 Svetlana Kouznetsova, B2B Accessibility Consultant
SOUND IS NOT ENOUGH: The Art of Captioning for Universal Access, 2nd Edition by Svetlana Kouznetsova
B2B accessibility expert & TEDx Speaker Svetlana Kouznetsova highlights this and other Stats for Deaf Awareness Month
This book is for any business professional who is ready to attract a more diversified audience for podcasts, videos, and live events."
— Svetlana Kouznetsova
NEW YORK, NY, USA, September 12, 2023/EINPresswire.com/ — In today's content-saturated world, where every content creator and brand executive strives for attention, there exists a powerful yet often overlooked solution that can significantly boost viewership and return on investment: professionally produced captions and transcriptions. This September, which marks both "Read a New Book Month" and "Deaf Awareness Month," Svetlana Kouznetsova, renowned B2B accessibility consultant, author, and TEDx speaker, sheds light on the immense potential of accessibility in the recently released 2nd edition of her book Sound is Not Enough: The Art of Captioning for Universal Access.
Both Sveta's book and her TEDx talk, How Captions Increase ROI and Audience for Media Creators, emphasize two crucial reasons to prioritize high-quality, same-language captioning and transcription. Firstly, there are millions of individuals, like herself, who rely on captions for accessibility. Secondly, implementing captions opens the door to a significantly larger audience and increased ROI.
In her TEDx talk, Sveta revealed key statistics like:
● 80% of caption users are not deaf. (Source: UK Office of Communications)

● Captions increase viewership by 40% and 90% of captioned videos are watched to completion
In addition to these figures, she makes clear that the benefits of captions extend beyond serving the 466 million deaf individuals worldwide. According to Sveta, they also prove invaluable when content is complex, challenging to understand, presented with heavy accents, or consumed in noisy or sound-sensitive environments, such as gyms or bars.
While some may question the need for a consultant like Sveta in the age of automated speech-to-text services, it's essential to understand that automated tools not only lack a guarantee of 100% accuracy but also often overlook another critical aspect – readability. Even accurate content loses its impact if it's not properly presented. Many professional captioning and transcribing vendors prioritize accuracy over readability. This partnership is akin to authors collaborating with editors and designers. Vendors focus on establishing accuracy as the foundation, while Sveta's role is dedicated to proper formatting, ensuring content is not only error-free but also highly readable and accessible.
Readability is essential because many people underestimate the complexities of accessibility. Captions and transcripts aren't only about conveying words; they're about providing a seamless and comprehensible experience, especially for the millions of deaf individuals worldwide who rely on them. Poor captions can cause cognitive dissonance for deaf viewers, similar to how poor audio quality can frustrate those with good hearing.
Sveta's expertise lies in ensuring that captions and transcriptions are not only accurate but also highly readable, taking into account factors like context, tone, and clarity.
"Accessibility is about more than meeting a basic standard," said Sveta. "It's about creating an inclusive and enjoyable experience for all audiences."
With "Deaf Awareness Month" coinciding with "Read a New Book Month," Sveta encourages business executives, media producers, event organizers, educators, and employers to explore her book, a comprehensive resource to help businesses learn about the importance of making "aural content professional and easy to access via text."
"This book is for any business professional who is ready to attract a more diversified audience for podcasts, videos, and live events." commented Sveta.
Beyond her book, Sveta also uses her consulting expertise to help professionals improve accessibility across media content, products and services, websites, and corporate communications. On her website, for example, she discusses how B2B professionals can enhance user experiences on their sites, addressing the fact that 97% of websites fall short in terms of user experience and accessibility, leading to frustrated users and poor conversion rates.
"My personal experience with deafness has driven my passion for spreading awareness about quality communication access and working with businesses on accessibility strategies for their products and services," noted Sveta. "It's an honor to help professionals achieve their goals by teaching them about the art and value of accessibility."
Whether your brand is a giant in its industry or just starting, Sveta is dedicated to helping business professionals and creators nail their accessibility strategies via her educational book, consulting services, and speaking engagements. Anyone interested in learning more about Sveta and her services, or who wishes to inquire about booking her for speaking engagements, can visit her website at https://about.me/svetlanakouznetsova for more information and to submit inquiries.
In addition, her book is available for purchase in both paperback and e-book formats at https://audio-accessibility.com/book/.
About SVETLANA KOUZNETSOVA:
Svetlana Kouznetsova, known as Sveta, is a distinguished B2B accessibility consultant based in New York City. With a career spanning over 25 years and expertise in design, technology, and accessibility, she specializes in guiding corporations, media producers, event organizers, business owners, and educational institutions to provide quality communication access for audio, video, and events. Sveta is also an international speaker renowned for her TEDx talk, "How Captions Increase ROI and Audience for Media Creators." Her extensive experience and profound dedication to accessibility make her a trailblazer in the field. To learn more about Sveta Kouznetsova, visit https://about.me/svetlanakouznetsova.
Svetlana Kouznetsova
Svetlana Kouznetsova Consulting
email us here
How captions increase ROI and audience for media creators
Originally published at https://www.einpresswire.com/article/654549681/professional-captions-achieve-near-100-video-view-rate-among-deaf-hearing-populations