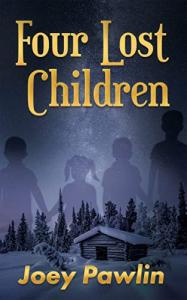 TOMAH, WISCONSIN, USA, June 28, 2023/EINPresswire.com/ — ABOUT THE BOOK
This memoir by Joey is truly inspirational and motivational about a family split up after the mother tragically passed away and was abandoned by the father. All the siblings were separated into different relatives and lost touch. Such a tragedy in 1962, while living in a shack when the mother committed suicide, and the father abandoned them to family members which led to abuse in the household. It is a personal journey of resilience, determination, and growth after experiencing the tragic loss of her mother at the age of seven in 1961. Whom she had such a special bond with. Such a devastating and traumatic loss of one so young. This book was written as a letter to Joey's mum so that her death would not go unnoticed. It was important to show the devastation of this horrible tragedy to all around her. The ever-lasting effects continue to destroy the family and keep them separated.
ABOUT THE AUTHOR
Joey was born Joanne Shickler on May 22nd, 1954 in Kitchener Ontario Canada. She is the second eldest of the four children. She wrote this book to inspire and help others who have had a similar tragedy or worse to hers. The message she wants to give is to not repeat your family's mistakes and allow them to affect you. You need to move on and let go to have a better future. Please seek support, so that you can accomplish more than your parents and be strong.
You can watch her TV Interview with Logan Crawford thru this link: https://youtu.be/63AHODWKkAw. Also, you may use this link to purchase her book on Amazon https://www.amazon.com/Four-Lost-Children-Joey-Pawlin-ebook/dp/B0BJ316TKQ/ref=sr_1_1?crid=2MCP5D4VYHHTI&keywords=FOUR+LOST+CHILDREN+by+JOEY+PAWLIN&qid=1687271994&s=books&sprefix=four+lost+children+by+joey+pawlin%2Cstripbooks-intl-ship%2C947&sr=1-1

Luna Harrington
Prime Seven Media
+1 414-882-5318
email us here
Visit us on social media:
Facebook
Twitter
Four Lost Children – on Spotlight with Logan Crawford


Originally published at https://www.einpresswire.com/article/641979670/four-lost-children-by-joey-pawlin