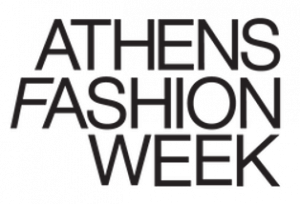 NEW YORK, NY, UNITED STATES OF AMERICA, November 14, 2023 /EINPresswire.com/ — Athens Fashion Week (AFW) showcases supreme, established and emerging Greek fashion designers and brands, with the mission is to create new opportunities for the development of the fashion industry.
Model, activist and philanthropist Elton Ilirjani participated in no fewer than four Athens Fashion Week shows and one photoshoot held in iconic Greek venues, building on his recent participation in London, New York, Costa Rica and South Korea Fashion Week.
Elton opened the Suzana Perić fashion show where he wowed onlookers carrying a golden mannequin sample with skirt and his face covered in metallic silver make-up. Elton also closed the show wearing a black and white sequined dress with a cape.
About Elton Ilirjani:

Known around the world as a high-ranking social media influencer and fashion model, Ilirjani boasts a breathtaking following of over 12 million fans. His legions of followers are dedicated to listening and learning from his message of gender equality around the world. Elton promotes the importance of equality and freedom of expression through the concept of genderless modelling. Frequenting the pages of fashion magazines and international runway shows, the icon uses his powerful presence to promote a unified existence amongst all of mankind. Instagram: @Eilirjani
About Suzana Perić:

Suzana Perić is among the most famous fashion designers in Serbia and the Balkans, the winner of numerous awards nationally and internationally, and is also the president of the Section for Women's Entrepreneurship of the Serbian Chamber of Commerce. In 1999, Suzana graduated in design from one of the most prestigious European fashion schools, the AMD Academy of Fashion and Design in Dusseldorf, where her lecturer was Karl Lagerfeld. Throughout the Balkans, Suzana Perić has been present since 1999, after presenting her very first collection at the 9th Belgrade Fashion Week. Since then, she has been continuously and actively presenting her collections as part of Serbia Fashion Week and other fashion weeks, as well as independently. Her work and fashion shows provoke exceptional media attention and positive comments.
She received the award for the best designer collection in 2007, as well as the recognition of the city of Belgrade – the Belgrade Chamber of Crafts. Suzana Perić held notable shows at Berlin Fashion Week in 2008 and 2009, as well as at Milan Fashion Week in 2019 and 2020, where she won the award for the best international designer two years in a row. For More information, please visit: www.suzanaperic.com Instagram: @suzanapericofficial
About Athens Fashion Week (AFW):

Αthens Fashion Week, is the official fashion week of Athens, Greece, taking place biannually. It is designed and developed according to international high caliber production standards, showcasing supreme, established and emerging Greek fashion designers and brands, entailing a collective of diverse fashion-related side events and welcoming exquisite international special guests. AFW's mission is to create new opportunities for the development of the fashion industry by providing a platform for Greek Designers to connect with media representatives and fashion buyers within and beyond Greek borders, while contributing to cultural progress and establishing Athens as a fashion destination.

For more information please visit: www.afw.gr | I: @athensfashionweekofficial | F: Athens Fashion Week
Norah Lawlor
Lawlor Media Group, Inc.
+1 212-967-6900
email us here
Visit us on social media:
Facebook
Twitter
LinkedIn
Instagram


Originally published at https://www.einpresswire.com/article/668268070/elton-ilirjani-the-model-with-the-golden-looks-at-the-suzana-peri-show-at-athens-fashion-week