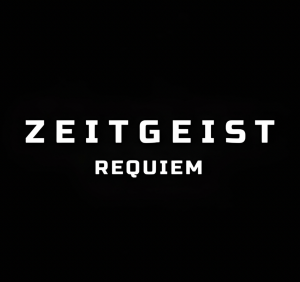 Continuing the 4th installment of the globally acclaimed "Zeitgeist Film Series," author, activist and director Peter Joseph presents "Zeitgeist | Requiem"
When we look at modern man, we have to face the fact that modern man suffers from a kind of 'poverty of the spirit,' which stands in glaring contrast to his scientific and technological abundance."
— Martin Luther King Jr.
LOS ANGELES, CA, UNITED STATES, October 2, 2023 /EINPresswire.com/ — It has been 12 years since the release of 'Zeitgeist: Moving Forward,' the third installment of the controversial and world-renowned Zeitgeist Film Series by Peter Joseph. Starting in 2007, his art piece titled 'Zeitgeist: The Movie,' originally not intended for public release, created a huge buzz on the internet, amassing hundreds of millions of views. Originally conceived as a trilogy, the series was featured on Netflix for seven years and, as a whole, with free distribution in 70 languages, has been estimated to have been viewed by over 1 billion people to date. Joseph, the author of 'The New Human Rights Movement,' published by Ben Bella Books, upon which much of his documentary and activist work is based, has produced numerous media works.
Announcing his new feature film documentary production for a 2024 release, 'Zeitgeist | Requiem,' Peter Joseph continues to explore the incompatibility of modern capitalism with future human survival. Departing from ideological dogma, the work focuses on the development of systems science, acknowledging the core properties of market economics. It examines how, if humanity expects to solve the problems of destabilizing inequality and environmental decline, a new economic model must be developed.
Highly influenced by the work of Stafford Beer, Jay Forrester, Donella Meadows, and others in the modern systems science community, the new film will offer a diagnosis of the current societal order along with a defined solution involving a parallel economy based on cooperative development through a cybernetic approach. This aims to scale out a community-based design revolution that can strategically overcome what he sees as 'the most dangerous element of civilization,' our current economy and the culture it has fostered.
While often dismissed as 'communism,' 'technocracy,' or 'conspiracy theory,' 'Zeitgeist | Requiem' refutes such dogma and propaganda. Instead, it highlights that the problem we face is not some vague ideology or nefarious hidden cabal. Rather, we are victims of a society with specific incentives and procedures that continue to guide human behavior in a destructive direction while masquerading as 'normality.'
The film is set to premiere on March 15, 2024, at the Wilshire Fine Arts Theater in Los Angeles, California.
Meline Klein
Gentle Machine Productions LLC
[email protected]
Visit us on social media:
Facebook
YouTube
Official Trailer for Peter Joseph's Zeitgeist | Requiem.
Originally published at https://www.einpresswire.com/article/659138415/zeitgeist-requiem-new-film-by-director-peter-joseph