A flash cult classic, rebuilt for new and nostalgic gamers
TORONTO, Nov. 10, 2023 (GLOBE NEWSWIRE) — Today, indie game publisher IndieArk is thrilled to announce that Strike Force Heroes, a classic arena shooter rebuilt with modern mechanics, is available now on Windows PC via Steam. Originally a hit Flash game from 2012, Strike Force Heroes returns as an all-new game, completely reimagined from the ground up, featuring an expanded campaign with full voice acting, animated cutscenes, a brand-new loot system, and online co-op and PvP multiplayer modes.
Developed by Sky9 Games, the same two-person development team behind the original classic Flash game, Strike Force Heroes melds over-the-top action and epic storytelling with a unique blend of high-quality art and a twisted sense of humor. With 19 story missions, 48 challenges, and endless customization options, Strike Force Heroes' signature pulse-pounding action puts your skills to the ultimate test!
Watch the Strike Force Heroes launch trailer here:
YouTube | Download
In Strike Force Heroes, a routine mission goes awry, and your squad finds themselves trapped on a mysterious island where nothing is as simple as it appears. Fight in lush forests, on speeding trains, and atop crashing airplanes, customizing your soldiers with different weapons, skills, and upgrades, as you struggle to survive and find a way home!
Key Features of Strike Force Heroes:
Customize Your Hero: Level up four classes with hundreds of weapons, outfits, and abilities, each with its own completely unique strengths, weaknesses, and playstyle.
Choose Your Loadout: With hundreds of weapons, abilities, and equipment to choose from, there's something for every play style. Go with a safe loadout, or create a clever setup that synergizes perfectly with all your equipment for risky yet deadly results.
Epic Storyline: Experience an engaging storyline through fully animated cutscenes with wisecracking characters, explosive action sequences, and challenging boss fights.
Endless Replayability: Beating the campaign unlocks harder difficulties to earn better rewards, further build out your heroes, and challenge even the most seasoned of players.
Online Co-op and PvP: For the first time ever, invite your friends to join you throughout the entire campaign, or blast them away in fully customizable PvP custom matches, with no max player limits!
Strike Force Heroes is available now on Windows PC via Steam for 19.99 USD (19.50 EUR / 2,300 JPY). The game is on sale at launch with a limited-time 10% discount. Additionally, a Deluxe Edition of Strike Force Heroes that includes the complete game, a digital soundtrack featuring 14 classic songs, a digital art book, and exclusive outfits for all four heroes is also available for 26.97 USD (29.82 EUR / 3,114 JPY).
For the latest updates about Strike Force Heroes, visit the official website or join the community on Discord.
A full press kit containing game key art, screenshots, and logos is available here: https://uberstrategist.link/Strike-Force-Heroes-Presskit.
About IndieArk
Founded in 2019, IndieArk is an indie game publisher renowned for its professional marketing and localization team. The company is committed to offering a full suite of customized publishing services delivering unique and interesting games to the world. IndieArk's mission is to assist ambitious indie game developers with remarkable creativity while fostering a collaborative spirit in all of its partnerships.
About Sky9 Games
Founded in 2012, Sky9 Games is an independent game developer comprised of two team members, Justin Goncalves (the programmer) and Mike Sleva (the artist). Sky9 Games made the original Strike Force Heroes series, along with the Raze series, Siegius series, and more.
PRESS CONTACT
Jenny Cabral
ÜberStrategist PR
[email protected]
1-646-844-8388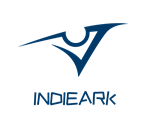 Originally published at https://www.einpresswire.com/article/667663863/old-school-arena-shooter-with-a-modern-twist-strike-force-heroes-now-available-on-pc