The Rise in Diabetic Population and Growing Demand for Devices to Test Blood Sugar Accelerating the Lancet Market with an estimated US$ 3.7 billion Valuation by 2033.
NEWARK, Del, Nov. 10, 2023 (GLOBE NEWSWIRE) — The global lancet market is likely to jump from US$ 1.4 billion in 2023 to US$ 3.7 billion by 2033. This projected expansion is anticipated to result in a remarkable 10.5% CAGR for the lancet market over the upcoming decade.
The lancet market is proliferating, driven by the increasing prevalence of chronic diseases, such as diabetes, and the rising demand for point-of-care testing. The development of new lancet technologies that are less painful and more convenient for patients. For example, some new lancets use micro-needles that are so small that they are virtually painless. Others have features such as adjustable depth settings and built-in safety mechanisms.
Request Your Sample Report for more insights into the Lancet Market:
The increasing integration of lancets with other blood sampling and testing devices is improving user-friendliness. For instance, the SYNC glucometer is integrated with blood glucose meters, making it easier and more convenient for patients to test their blood sugar levels at home.
The growing popularity of remote patient monitoring (RPM) is another factor for market growth. RPM programs use wearable devices and other technologies to collect data on patient's health status remotely. This data can be used to track patients' progress over time and to identify any potential problems early on. Lancets are often utilized in RPM programs to collect blood samples from patients.
"The most lucrative prospect lies in the increasing utilization of high-seed lancet devices to reduce the pain during blood sampling, providing a unique avenue for industry players. This shift toward accelerometer opens doors for a shorter numeric rating scale compared to the conventional lancet devices, presenting a strategic opportunity for industry expects to avail avant-garde design." Says Sabyasachi Ghosh (Associate Vice President at Future Market Insights, Inc.)
Key Takeaways from the Lancet Market
The global lancet market is estimated to register a CAGR of 10.5% with a valuation of US$ 3.7 billion by 2033.
The market captured a CAGR of 13.6% in the historical period between 2018 and 2022.
The United States is anticipated to dominate the global market by registering a 9.6% CAGR during the forecast period.
With an 11.0% CAGR, China is significantly driving the global market by 2033.
Japan is anticipated to secure a CAGR of 11.9% in the global market during the forecast period.
Methodology Details Just a Click Away! https://www.futuremarketinsights.com/request-report-methodology/rep-gb-18116
Key Players and Strategies for Success in the Lancet Market:
In recent years, there has been a surge in investment and collaboration within the industry with venture capital firms and businesses. These strategic partnerships and financial investments accelerate research and development, scale production, and expand market reach.
Top 11 Key Companies Profiled in the Lancet Market:
Becton, Dickinson, and Company (BD)
F. Hoffmann-La Roche Ltd
B. Braun Melsungen AG
Abbott Laboratories
Terumo Corporation
Medline Industries, Inc.
Nipro Medical Corporation
Saf-T-Blood, Inc.
Sarstedt AG & Co.
Owen Mumford Ltd.
Bayer AG
Recent Developments in the Lancet Market:
In September 2023, Roche Diagnostics announced the launch of its new Accu-Chek Guide Me Meter and Accu-Chek Guide Test Strips. This system is designed to make blood glucose testing more accessible and convenient, with features such as a built-in lancing device and automatic test strip coding.
In August 2023, Abbott Laboratories announced the launch of its new FreeStyle Libre 3 System. This system is a continuous glucose monitoring (CGM) system that uses a small sensor worn on the arm to track glucose levels 24/7. The system also includes a lancing device for patients who need to do occasional finger pricks to calibrate the sensor.
In October 2023, BD announced the launch of its new BD Micro-Fine+ Ultra Micro Lancet. This lancet is designed to be less painful and more comfortable for patients, with a needle that is 50% smaller than traditional lancets.
Access Exclusive Market Insights – Purchase Now!
https://www.futuremarketinsights.com/checkout/18116
Key Segments in the Lancet Market:
By Type:
Safety Lancet
Push Button Safety Lancet
Pressure Activated Safety Lancet
Side Button Safety Lancet
Personal Lancet
By End Use:
Hospitals & Clinics
Diagnostic Centers and Pathology Laboratories
Home Diagnostics
Research and Academic Laboratories
By Region:
North America
Latin America
Western Europe
Eastern Europe
Asia Pacific Excluding Japan (APEJ)
Japan
The Middle East & Africa
Authors
Sabyasachi Ghosh (Associate Vice President at Future Market Insights, Inc.) holds over 12 years of experience in the Healthcare, Medical Devices, and Pharmaceutical industries. His curious and analytical nature helped him shape his career as a researcher.
Identifying key challenges faced by clients and devising robust, hypothesis-based solutions to empower them with strategic decision-making capabilities come naturally to him. His primary expertise slies in areas such as Market Entry and Expansion Strategy, Feasibility Studies, Competitive Intelligence, and Strategic Transformation.
Holding a degree in Microbiology, Sabyasachi has authored numerous publications and has been cited in journals, including The Journal of mHealth, ITN Online, and Spinal Surgery News
Have a Look at the Top Reports in the Healthcare Domain:
Ultra-fine Medical Wire Market size was valued at US$ 237.9 million in 2022 and is expected to reach US$ 466.2 million by 2033. It is set to rise at a CAGR of close to 6.4% over the forecast period (2023 to 2033).
Antacids Market is expected to be worth US$ 6,971.2 million by the end of 2023 and further expand at a CAGR of 4.9% to reach a valuation of US$ 11,194.8 million by 2033.
Soft Tissue Repair Market is set for significant expansion, with an anticipated valuation of US$ 6,992.8 million by 2023. The market displays a significant trend, with a rise in CAGR of 4.5%, expected to endure until 2033.
Anti-aging Vitamins Market was valued at US$ 1.4 billion in 2022. The market is expected to expand at a CAGR of 8.8% and reach a valuation of US$ 3.5 billion by 2033.
CTNG Testing Market is worth US$ 1.8 billion in 2023 and is expected to reach US$ 3.9 billion by 2033. The demand for CTNG testing is anticipated to rise at a CAGR of 8.0% from 2023 and 2033.
About Future Market Insights (FMI)
Future Market Insights, Inc. (ESOMAR certified, recipient of the Stevie Award, and a member of the Greater New York Chamber of Commerce) offers profound insights into the driving factors that are boosting demand in the market. FMI stands as the leading global provider of market intelligence, advisory services, consulting, and events for the Packaging, Food and Beverage, Consumer Technology, Healthcare, Industrial, and Chemicals markets. With a vast team of over 5,000 analysts worldwide, FMI provides global, regional, and local expertise on diverse domains and industry trends across more than 110 countries.
Contact Us:        
Future Market Insights Inc.
Christiana Corporate, 200 Continental Drive,
Suite 401, Newark, Delaware – 19713, USA
T: +1-845-579-5705
For Sales Enquiries: [email protected]
Website: https://www.futuremarketinsights.com
LinkedIn| Twitter| Blogs | YouTube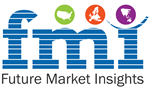 Originally published at https://www.einpresswire.com/article/667647944/lancet-market-projected-to-surge-at-10-5-cagr-crossing-us-3-7-billion-by-2033-future-market-insights-inc