Currently, with 60% share, the influence of online stores is found to remain crucial in strengthening the sales of anti-aging and anti-wrinkle products. Manufacturers are offering discounts and deals on the online purchase of products, and the trend is likely to gain traction as e-Commerce giants experiment with next- and same-day product delivery.
NEWARK, Del, Nov. 10, 2023 (GLOBE NEWSWIRE) — According to a Future Market Insights (FMI) report, the anti-wrinkle product market size is poised to cross US$ 10,255.60 Million in 2023 and is likely to attain a valuation of US$ 19,267.50 Million by 2033. The Anti-wrinkle product industry share is projected to rise at a CAGR of 6.50% from 2023 to 2033.
The development of medical-grade anti-wrinkle treatments is being driven by collaboration between skincare firms and dermatologists. These products frequently have clinical support and are considered more effective and reliable. This partnership boosts the legitimacy of items from a business standpoint. Brands are partnering with medical experts to cater to customers who value clinically proven skincare products, increasing their credibility and customer confidence.
Don't Miss Out on the Latest Insights – Click to Request Your Sample Report Now!
To improve the consumer experience, brands are developing luxury and sensory anti-wrinkle creams. Rich textures, enticing fragrances, and abundant applications are sensual delights and clever marketing tools. The business proposition is to distinguish items by providing a superior, emotionally fulfilling experience. This trend responds to customers who want both functional outcomes and a relaxing, joyful ritual in their skincare practices.
The use of probiotics and prebiotics in anti-wrinkle treatments demonstrates the industry's commitment to scientific innovation. Probiotics improve the skin's microbiota and maintain a healthy skin barrier. Collaborations with scientific research and development teams manufacture effective probiotic formulations in this trend.
Key Takeaways from the Anti-wrinkle Product Market Report:
In 2022, the global market size stood at US$ 9,887.20 Million.
The creams & moisturizers segment captured 56.40% of market shares in 2023.
The synthetic nature segment occupied 50.50% of market shares in 2023.
The market size in India is likely to rise at a 7.30% CAGR through 2033.
the Anti-wrinkle product industry in France is expected to surge at a 4.10% CAGR through 2033.
The market size in Japan is estimated to flourish at a 6.80% CAGR through 2033.
The market size in Canada is likely to develop at a 5.30% CAGR through 2033.
China is expected to increase at a 6.40% CAGR through 2033.
"The arsenal of Anti-wrinkle product is continually growing. Peptides, hyaluronic acid, CBD, and other cutting-edge ingredients are rewriting the equation for young skin. Scientific advances are not just promising; they are also sparking demand for reliable, evidence-based solutions. Brands that commit to R&D to harness these compounds are leading the charge in this revolutionary moment," – opines Sneha Varghese, Senior Consultant, Consumer Products & Goods at Future Market Insights (FMI).
Request the Full Report Methodology Now! https://www.futuremarketinsights.com/request-report-methodology/rep-gb-8556
Competitive Landscape:
Key players are strengthening their distribution networks and accelerating their manufacturing facilities to enhance the supply of products on a large scale. Moreover, the regulatory environment shapes the competitive landscape with tight laws in some markets as entry obstacles for new businesses. On the other hand, regulatory changes and programs promoting clean beauty and sustainability have fueled the expansion of eco-friendly and natural product lines.
Key Companies Operating in the Anti-wrinkle Product Industry:
Unilever
Revlon, Inc.
Procter & Gamble Co.
Oriflame Cosmetics AG
Nature Republic
Natura & Co.
Mary Kay Inc.
Lotus Herbals Limited
L'Oréal S.A.
Kao Corporation
Coty, Inc.
Colgate Palmolive Company
Clarins Group
Biomod Concepts, Inc.
Beiersdorf AG
Henkel AG
Avon Products Inc.
ARK Skincare
Alma Secret Company
Allergan PLC
Stay Ahead of the Competition – Purchase the Premium Report for Cutting-edge Insights! https://www.futuremarketinsights.com/checkout/8556
Recent Developments Observed by FMI:
Food firm Hy, formerly known as Korea Yakult, developed Leti 7714 Triple Lift-up Up Anti-Aging Cream in September 2023, which includes a fermented product of cultivated lactic acid bacteria. This is Hy's second cosmetic product under Fredit Beauty, following the NK7714 Hyper Boosting Ampoule.
Givaudan announced the release of RetiLifeTM, an anti-aging chemical that will be a game changer in the beauty sector, in February 2023. This novel active component is the first to be made entirely from natural sources, making it a more sustainable alternative to chemically synthesized retinol.
Anti-wrinkle Product Market Segmentation Analysis:
By Product Type:
Creams & Moisturizers
Cleansers
Others
By Nature:
Natural/Herbal
Synthetic
Organic
By End User:
By Sales Channel:
Pharmacies
Specialty Outlets
Supermarkets/Hypermarkets
Convenience Stores
Beauty Stores
E-retailers
Others
By Region:
North America
Latin America
Europe
East Asia
South Asia & Pacific
The Middle East and Africa (MEA)
Author:
Sneha Varghese (Senior Consultant, Consumer Products & Goods) has 6+ years of experience in the market research and consulting industry. She has worked on 200+ research assignments pertaining to Consumer Retail Goods.  
Her work is primarily focused on facilitating strategic decisions, planning and managing cross-functional business operations, technology projects, and driving successful implementations. She has helped create insightful, relevant analysis of Food & Beverage market reports and studies that include consumer market, retail, and manufacturer research perspective. She has also been involved in several bulletins in food magazines and journals. 
Explore Future Market Insights, Inc. Extensive Coverage in Consumer Product Domain:
About Future Market Insights (FMI)
Future Market Insights, Inc. (ESOMAR certified, recipient of the Stevie Award, and a member of the Greater New York Chamber of Commerce) offers profound insights into the driving factors that are boosting demand in the market. FMI stands as the leading global provider of market intelligence, advisory services, consulting, and events for the Packaging, Food and Beverage, Consumer Technology, Healthcare, Industrial, and Chemicals markets. With a vast team of over 5000 analysts worldwide, FMI provides global, regional, and local expertise on diverse domains and industry trends across more than 110 countries.
Contact Us:        
Future Market Insights Inc.
Christiana Corporate, 200 Continental Drive,
Suite 401, Newark, Delaware – 19713, USA
T: +1-845-579-5705
For Sales Enquiries: [email protected]
Website: https://www.futuremarketinsights.com
LinkedIn| Twitter| Blogs | YouTube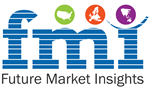 Originally published at https://www.einpresswire.com/article/667659896/global-anti-wrinkle-product-market-eyes-phenomenal-growth-targeting-us-19-267-50-million-by-2033-future-market-insights-inc