Ready-to-eat food industry surges with global demand for convenience but grapples with health scrutiny and sustainability challenges. In recent times, there has been a surge in the number of businesses, both new and existing, entering the market with a wide range of products to cater to the increasing demand for options among consumers.
NEWARK, Del, Nov. 14, 2023 (GLOBE NEWSWIRE) — In 2023, the ready-to-eat food market is valued at US$ 185.8 million and is expected to reach US$ 371.6 million by 2033. The demand for ready-to-eat food is anticipated to rise at a CAGR of 7.20% through 2033.
The ready-to-eat food industry is driven by several key factors. The fast-paced lifestyles of consumers worldwide are a significant driver. As people become increasingly time-strapped, the demand for convenient meal solutions continues to rise.
The ongoing urbanization trend is also vital, as city dwellers often seek quick and easy dining options. The ready-to-eat food industry faces certain challenges and restraints despite its rapid growth. One of the primary concerns is the growing emphasis on health and nutrition.
Unlock Growth Potential in Your Industry – Get Your Sample Report Now!
https://www.futuremarketinsights.com/reports/sample/rep-gb-491
Consumers are increasingly scrutinizing the nutritional content of ready-to-eat meals, demanding transparency in labeling and cleaner ingredients. Meeting these demands while maintaining convenience can be a significant hurdle for manufacturers. Additionally, sustainability concerns, such as excess packaging and food waste, pose challenges. Balancing the need for preservation with eco-friendly practices remains a delicate task.
The ready-to-eat food industry is teeming with opportunities driven by shifting consumer preferences and emerging trends. Health and wellness-focused options are on the rise, presenting an opportunity for companies to innovate and provide nutritious ready-to-eat meals.
The growing demand for plant-based and sustainable products opens doors for companies to develop eco-friendly alternatives, catering to ethical and environmentally conscious consumers. Moreover, e-commerce and direct-to-consumer channels offer a burgeoning avenue for sales, allowing manufacturers to reach a wide audience.
Customization and personalization of ready-to-eat meals, including tailored diets and flavors, can tap into the desire for unique dining experiences. The surging popularity of vegan and plant-based options reflects a shift toward ethical and sustainable eating. Also, gluten-free and allergen-free ready-to-eat foods cater to individuals with dietary restrictions. As a result, innovative packaging solutions that prioritize convenience and eco-friendliness are on the rise.
"The rise of clean label products, with minimal additives and preservatives, underscores a preference for natural and transparent ingredients. Moreover, the exploration of global cuisines and diverse flavor profiles in ready-to-eat meals reflects consumers' increasing adventurousness and multicultural tastes." says Nandini Roy Choudhury ( client Partner for Food and Beverages at Future Market Insights, Inc.)
Key Takeaways from the Ready-to-Eat Food Market
Dairy Products hold a 14% market share, thanks to their convenience, nutritional value, and versatility.
Food Service, with a 34.5% market share, thrives due to the efficiency of ready-to-eat food in the fast-paced industry.
The United States holds the leading position with a market share of 34.5% in 2023, driven by innovation, convenience, and a strong focus on health consciousness.
Germany's commitment to quality and sustainability will secure a substantial market share of 27.0% in 2023.
Japan maintains a market share of 10.3% by striking a balance between tradition and modernity.
Australia's wide range of culinary tastes contributes to its market share of 4.1% in 2023.
China's market share of 2.2% is influenced by rapid urbanization and the demand for convenience.
India's market share of 9.8% reflects its diverse culinary preferences and rich food culture.
Drive Your Growth Strategy: Purchase the Report for Key Insights! https://www.futuremarketinsights.com/checkout/491
Competitive Landscape for the Ready-to-Eat Food Market
The ready-to-eat food industry is characterized by a highly competitive market landscape, driven by the increasing consumer demand for convenient and time-saving meal solutions. This sector encompasses a wide array of players, ranging from well-established multinational corporations to innovative startups specializing in niche product categories.
Nestlé emerges as a dominant force in this fiercely contested market, leveraging its global reach and extensive product portfolio. The company excels in offering a diverse range of ready-to-eat meal options, with a growing focus on plant-based and organic choices to cater to evolving dietary preferences.
Tyson Foods, another key player, focuses on meat and poultry-based ready-to-eat products, appealing to consumers seeking convenient protein sources.
Campbell Soup Company, a renowned name in the canned soup industry, has expanded its presence in the ready-to-eat food market by diversifying its product offerings. Conagra Brands, on the other hand, specializes in producing a wide range of ready-to-eat meals, including options designed for individuals with specific dietary requirements, such as those with diabetes.
General Mills, with its Nature Valley GO! Fit brand targets health-conscious consumers and athletes, emphasizing nutrition and clean ingredients. Kellogg's, known for its breakfast cereals, also plays a significant role in the market by offering various ready-to-eat meal options suitable for different occasions and consumer tastes.
Amy's Kitchen, focusing on organic and vegetarian ready-to-eat food choices, caters to consumers seeking healthy and sustainable options. Dr. Oetker specializes in frozen and chilled ready-to-eat food products, providing a diverse selection of meal options. Nomad Foods is a leading player in the frozen ready-to-eat meal segment, capitalizing on the convenience factor that resonates with consumers looking for quick and easy meal solutions.
These market players strive to offer products that align with different dietary needs, wellness trends, and sustainability concerns, further intensifying the competition in this thriving sector.
Recent Developments in the Ready-to-Eat Food Market
Kellogg's launches a new line of ready-to-eat meals for people with dietary restrictions. The company has introduced a new line of ready-to-eat meals called Special K Nourish, which are designed for people with dietary restrictions, such as gluten-free, dairy-free, and vegan diets. The meals are also low in calories and fat.
Amy's Kitchen launches a new line of ready-to-eat meals for families. The company has introduced a new line of ready-to-eat meals called Family Favorites, which are designed for families.
Dr. Oetker launches a new line of ready-to-eat meals for people on the go. The company has introduced a new line of ready-to-eat meals called Bistro Express, designed for people on the go.
Campbell Soup Company launches a new line of ready-to-eat meals for people who want to cook. The company has introduced a new line of ready-to-eat meals called Campbell's Simply Cook, which is designed for people who want to cook but don't have the time to prepare a meal from scratch.
General Mills launches a new line of ready-to-eat meals for people who want to eat healthy. The company has introduced a new line of ready-to-eat meals called Good Karma, which are made with all-natural ingredients and are low in calories, fat, and sugar. The meals are also available in a variety of vegetarian and vegan options.
Access the Complete Report Methodology Now! https://www.futuremarketinsights.com/request-report-methodology/rep-gb-491
Key Companies Operating in the Market
Nestlé
Tyson Foods
Campbell Soup Company
Conagra Brands
General Mills
Kellogg's
Amy's Kitchen
Dr. Oetker
Nomad Foods
Unilever
Kraft Heinz
PepsiCo
Danone
Mars
Key Segments
By Product Type:
Vegetable-Based
Cereal Based
Meat/Poultry
Others
By Packaging:
Canned
Retort
Frozen or Chilled
Others
By Distribution Channel:
Online Store
Departmental/ Convenience Store
Specialty Store
Supermarket/ Hypermarket
Others
By Region:
North America
Latin America
Europe
East Asia
South Asia
Oceania
The Middle East & Africa
Author
Nandini Roy Choudhury (Client Partner for Food & Beverages at Future Market Insights, Inc.) has 7+ years of management consulting experience. She advises industry leaders and explores off-the-eye opportunities and challenges. She puts processes and operating models in place to support their business objectives.
She has exceptional analytical skills and often brings thought leadership to the table.
Nandini has vast functional expertise in key niches, including but not limited to food ingredients, nutrition & health solutions, animal nutrition, and marine nutrients. She is also well-versed in the pharmaceuticals, biotechnology, retail, and chemical sectors, where she advises market participants to develop methodologies and strategies that deliver results.
Her core expertise lies in corporate growth strategy, sales and marketing effectiveness, acquisitions and post-merger integration and cost reduction. Nandini has an MBA in Finance from MIT School of Business. She also holds a Bachelor's Degree in Electrical Engineering from Nagpur University, India.
Nandini has authored several publications, and quoted in journals including Beverage Industry, Bloomberg, and Wine Industry Advisor.
Have a Look at Related Reports of Food and Beverage Domain:         
About Future Market Insights (FMI)
Future Market Insights, Inc. (ESOMAR certified, recipient of the Stevie Award, and a member of the Greater New York Chamber of Commerce) offers profound insights into the driving factors that are boosting demand in the market. FMI stands as the leading global provider of market intelligence, advisory services, consulting, and events for the Packaging, Food and Beverage, Consumer Technology, Healthcare, Industrial, and Chemicals markets. With a vast team of over 5000 analysts worldwide, FMI provides global, regional, and local expertise on diverse domains and industry trends across more than 110 countries.
Contact Us:        
Future Market Insights Inc.
Christiana Corporate, 200 Continental Drive,
Suite 401, Newark, Delaware – 19713, USA
T: +1-845-579-5705
For Sales Enquiries: [email protected]
Website: https://www.futuremarketinsights.com
LinkedIn| Twitter| Blogs | YouTube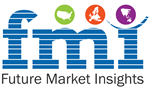 Originally published at https://www.einpresswire.com/article/668393646/changing-consumer-dietary-preferences-influencing-the-sales-of-ready-to-eat-food-the-market-is-likely-to-surpass-us-371-6-million-by-2033-fmi