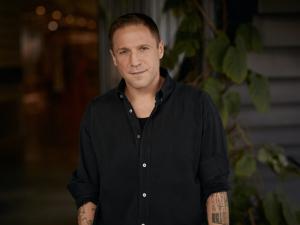 WARSAW, POLAND, November 14, 2023 /EINPresswire.com/ — Vitkac.com Luxury Online Shop celebrates a landmark moment in Polish fashion history as its Founder and CEO, Arkadiusz Likus, is distinguished by the Business of Fashion with the prestigious #BoF500 Class of 2023 induction. This historic recognition makes Likus the first Polish national to be honored with this award, highlighting his remarkable contributions to luxury retail and setting a new precedent for Poland on the international fashion stage.
Arkadiusz Likus's journey from the animated avenues of West Berlin to becoming a paragon of luxury retail in Poland has been nothing short of extraordinary. His pioneering spirit and devotion to the high standards of luxury have been pivotal in the debut of elite brands such as Gucci, Bottega Veneta, Saint Laurent, and Louis Vuitton in Poland, underpinning Vitkac's emergence as Poland's top-tier luxury fashion haven.
Elevating Polish Luxury Retail to Global Prominence
Under Arkadiusz's visionary leadership, Vitkac has become synonymous with luxury and exclusivity, attracting a vast array of top-tier global brands to Poland and redefining the luxury retail segment. His efforts have not just enriched the Polish luxury market but have also carved out a significant niche for Vitkac on the international luxury retail map.
Reflecting on this monumental achievement, Arkadiusz Likus shares his insights and aspirations: "Being inducted into the #BoF500 is not only a tremendous honor for me personally but it also marks a defining moment for Polish fashion and the burgeoning e-commerce sector. It affirms our commitment to excellence and places Poland at the heart of the global luxury conversation. This accolade represents a bright future for Polish fashion e-commerce, promising a landscape where innovation, tradition, and quality converge to create a unique and luxurious shopping experience that can stand with the best internationally. I am immensely proud to be leading this charge and this recognition only fuels our passion to continue pushing boundaries and elevating Poland's presence in the world of luxury fashion."
About Vitkac.com Luxury Online Store
Founded by Arkadiusz Likus, Vitkac.com Luxury Online Shop offers an unmatched array of men's and women's designer bags, shoes, clothing, accessories, and jewelry from 200+ prestigious brands, catering to discerning fashion-conscious clientele. Established in 2011 as an extension of the renowned VITKAC department store in Warsaw, with roots dating back to 1992 as an exclusive fashion brand importer in Poland, VITKAC boasts several luxurious boutiques across the country. Its Warsaw shopping center is the largest in Central and Eastern Europe, showcasing the finest luxury brands. From well-established names like Gucci, Versace, and Balmain to emerging favorites such as Jacquemus, DSquared2, and Rick Owens, Vitkac.com Luxury Online Shop caters to the discerning tastes of fashion-conscious and high-end clientele.
Media Contact
For U.S. press inquiries: contact InterSearchMedia Luxury Digital Agency NYC
Celestine O. Chukumba Ph.D. InterSearchMedia Founder
Celestine O. Chukumba Ph.D.
InterSearchMedia Luxury Digital Agency NYC
+1 574-356-6042
[email protected]
Originally published at https://www.einpresswire.com/article/668463242/vitkac-s-innovator-arkadiusz-likus-honored-among-fashion-s-elite-in-bof500