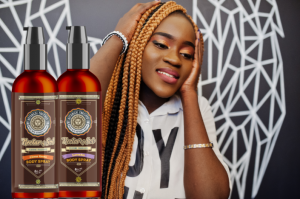 True Touch Collections LLC. has unveiled a new range of curated fragrances, enhancing the sensory experience of their products.
PENSACOLA, FLORIDA, UNITED STATES, November 16, 2023 /EINPresswire.com/ — True Touch Collections LLC unveils five new classic fragrances within its Nectar of Sol bath and body line,timeless fragrances tailored for nostalgic tastemakers. These fragrances—Bay Rum, Citrus Grove, Exotic Grapefruit, Lavender, and Tobacco Vanilla—are available in a variety of scented bath and body products, including body sprays, body washes, lotions, and scrubs.
CEO Renee S. King highlighted the company's dedication to enhancing customers' daily routines and well-being through these new fragrances. These collections, now available in 40 countries worldwide for purchase online and at various U.S. based retailers nationwide including Amazon, Fred Myers, Krogers and Walmart. Additionally, to make your holidays extra special, True Touch Collections is offering limited-time gift box sets.
True Touch Collections LLC. continues to expand its collection assortment with the creation of timeless classic fragrances that aim to accent the everyday self-care and pampering rituals, providing consumers with the chance to enjoy nostalgic scents tailored to their preferences.
About True Touch Collections LLC:

True Touch Collections LLC is an American-based brand in the personal care and beauty industry, specializing in crafting natural, vegan safe products that are non-toxic, sulfate and paraben free. The company prides itself on creating innovative products that promote optimal health for hair, skin and body. True Touch Collections' Nectar of Sol line embodies these values, offering a diverse range of plant based products enriched with organic proteins and minerals curated from naturally sourced ingredients.
For more information about True Touch Collections LLC. and the Nectar of Sol collection, please visit www.mytruetouch.net.
Terrance Henderson Director of Public Relations

True Touch Collections LLC.

Email: [email protected]

Phone: (850) 426-031
Renee King
True Touch Collections LLC
+1 850-426-4031
[email protected]
Visit us on social media:
Facebook
Twitter
Instagram
YouTube
Nectar of Sol


Originally published at https://www.einpresswire.com/article/665459691/true-touch-collections-llc-unveils-new-fragrance-additions-to-nectar-of-sol-bath-and-body-line