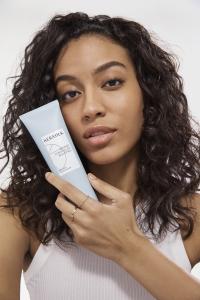 The consumer demand for sustainable and conscious products is the key driver in the beauty industry. Major players in the hair industry are following suit.
CARDIFF, UNITED KINGDROM, April 29, 2023/EINPresswire.com/ — The consumer demand for sustainable and conscious products is the key driver in the beauty industry. The colour demand – a significant factor to monitor for salons due to its contribution to profits – is changing in the same direction: Stylist and client demands for hair colour are changing to more natural and conscious performance (Mayo, 2021 ; Herich, 2022).
Also, sustainability is increasingly important: Clients are asking for the consideration of the environment and their individual health (ibid).
Major players in the hair industry are following suit, Goldwell is one of them.

In the 1960s and 1970s, Goldwell became famous for its innovative hair colour technology, which included ammonia-free products and semi-permanent colours. As the brand grew in popularity, it established a presence in over 60 countries and became known for its high-quality hair products.

Today, Goldwell is part of the KAO Corporation and continues to be a leading name in the world of professional hair care and styling products.

Goldwell's latest innovation is the reformulation and rebrand of their brand KERASILK, which was first launched over 40 years ago. In 2023 the brand reaches a new era with a new formula, new look and an increased focus on their impact on environment and health.
KERASILK is a professional hair treatment brand created by Goldwell. It offers a range of customizable treatments that help to improve the overall texture and manageability of the hair. These treatments use advanced technology to penetrate deep into the hair fibres to provide long-lasting results.

The KERASILK hair smoothing treatment has been formulated using highly effective and safe ingredients that transform unmanageable, curly, coily, wavy or frizzy hair into a luxurious, smooth version of itself for up to 5 months.
KERASILK follow their commitment to be climate conscious and responsive to the environment. The KERASILK products are:

100% vegan and certified climate neutral. All KERASILK Essentials are silicone-free. The ingredients are transparent and responsible sourced. The products are free from sulphates, dyes, microplastics, mineral oil, parabens.

The treatment is also free of formaldehyde, which is a significant concern for consumers and hair salons due to their negative health effects, including eye and respiratory irritation, allergic reactions and even cancer. Formaldehyde is used in some hair care products as a preservative and as an ingredient that helps to bond keratin proteins to the hair shaft, resulting in a straighter, smoother appearance of the hair. In response to these concerns, many countries have instituted regulations to limit the amount of formaldehyde that can be used in hair care products. Some hair care companies have also developed alternative treatments that do not use formaldehyde, such as keratin treatments that use other bonding agents.
The KERASILK treatment works by infusing the hair with keratin, which is a protein that naturally occurs in the hair. This helps to strengthen and smooth the hair, reducing frizz and creating a glossy, healthy-looking finish, The treatment also contains silk proteins, which help to add softness and silkiness to the hair.

The range is formulated around its Silk+ technology: It relies on biomimetic silk. Biomimetic Silk is a biotechnologically obtained hydrolyzed protein based on a special combination of versatile amino acids that mimics the composition and benefits of original silk. Every time KERASILK is used amino acids in the hair are replenished, the hair becomes stronger and more resilient.
The KERASILK treatment is highly adaptable to the client's hair needs. The KERASILK Control Treatment is designed for hard to manage, frizzy hair, while the KERASILK Reconstruct Treatment is an ideal remedy for those with damaged or chemically-treated hair.

The KERASILK hair treatment takes approximately 2 hours to complete – depending on hair length and thickness – and involves using a special blend of keratin-infused products that are designed to repair and nourish the hair. The treatment involves carefully applying the products to the hair, allowing them to penetrate the hair and then sealing them using a flat iron.
The new KERASILK treatment recently launched at Lazarou Duke Street Hair Salon & Barbers, one of the leading hair salon & barber chains in South Wales.

Managing Director Andreas Lazarou & his team trialled the product since the first quarter of 2023: "We believe that the new KERASILK hair treatment will be a game-changer in the world of hair care. It is a treatment that is carefully designed: It is incredibly effective, vastly adaptable to the client's hair needs while strengthening the client's hair. It provides long-lasting results that our clients will adore."

Lazarou Duke Street Hair Salon and Barbers are renowned for its high-quality hair care services. The addition of the newly formulated KERASILK hair treatment is further proof of its commitment to providing customers with the best in hair care.

To learn more about the KERASILK hair treatment and other services offered by Lazarou Duke Street Hair Salon & Barbers, please visit their website or contact them directly to schedule a KERASILK consultation appointment.
Andreas Lazarou
Lazarou Duke Street
[email protected]
Visit us on social media:
Instagram
Facebook


Originally published at https://www.einpresswire.com/article/630845329/the-future-of-beauty-consciously-oriented-consumers-forcing-corporations-to-follow-suit