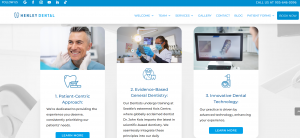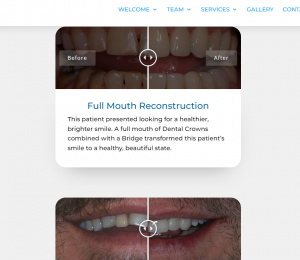 St. Catharines Dentist Before and After Photos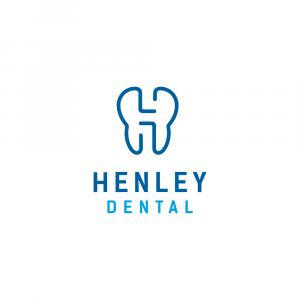 St. Catharines Dentist – Henley Dental
Henley Dental's new website redefines patient care, offering convenience and excellence in St. Catharines.
Experience the future of dental care with Henley Dental's new website, designed for your convenience and well-being."
— Henley Dental, St. Catharines
ST. CATHARINES, ONTARIO, CANADA, November 16, 2023 /EINPresswire.com/ — Henley Dental proudly announces the launch of their brand-new website, www.henleydental.com. This innovative online platform offers an array of features designed to streamline patient interaction, provide valuable dental resources, and reinforce their commitment to exceptional dental care in St. Catharines.
St. Catharines Dentist's Digital Transformation

Henley Dental has always been at the forefront of dental excellence, continually striving to provide superior dental care and cutting-edge services to their valued patients in St. Catharines. The launch of their new website is a testament to their unwavering commitment to modernizing patient experiences and facilitating easy access to essential dental information.
Key Features of the New Henley Dental Website:
1. Seamless Appointment Booking

Patients can now conveniently request appointments online, eliminating the need for time-consuming phone calls and ensuring a smooth booking process that suits their busy lifestyles.
2. Comprehensive Service Information

The website offers detailed information about the wide range of dental services provided by Henley Dental, allowing patients to explore the various treatment options available to them.
3. Meet the Team

Get to know the skilled and compassionate professionals behind Henley Dental. The "Meet the Team" section introduces the dentists who make the practice so exceptional.
4. Dental Blog

Stay up-to-date with the latest dental trends, tips, and innovations through the engaging and informative dental blog, regularly updated by Henley Dental's experts.
5. Patient Testimonials

Read real testimonials from satisfied patients who have experienced the exceptional care and expertise at Henley Dental.
6. Patient Resources

The website provides a treasure trove of resources, from frequently asked questions to patient forms, making it easier than ever for patients to access the information they need.
A Step Towards Excellence

With the new website, Henley Dental aims to reinforce its position as the go-to destination for high-quality dental care in St. Catharines. The online platform reflects the clinic's dedication to making patients' lives easier while delivering top-tier dental services.
Dr. Courtney Mewett, the lead dentist at Henley Dental, said, "Our new website represents a significant milestone in our journey to provide top-notch dental care. We understand the importance of a user-friendly platform that aligns with the fast-paced digital world. It's about making dental care accessible and convenient for everyone."
The website's modern design and intuitive interface were meticulously crafted to ensure that patients can easily find the information they need and book appointments hassle-free. Whether you're a long-time patient or new to Henley Dental, the website is designed with your needs in mind.
About Henley Dental

Henley Dental is a leading dental practice located in St. Catharines, Ontario. With a team of dedicated professionals committed to providing exceptional dental care, Henley Dental offers a wide range of services, from general dentistry to cosmetic procedures and more. The clinic's patient-centric approach and state-of-the-art facilities have earned them a stellar reputation within the St. Catharines community.
The launch of the new website is a testament to Henley Dental's unwavering dedication to patient satisfaction, convenience, and exceptional dental services.
For more information, please visit Henley Dental's new website and explore the future of dental care in St. Catharines.
Media Contact

For media inquiries or more information, please contact:

Henley Dental- St. Catharines, ON

Phone: (905) 646-0096, Email: [email protected]
Their Mission

In the fast-paced world of dental care, Henley Dental stands out as a beacon of quality, innovation, and patient-centric services. With the launch of their new website, they are redefining the patient experience and setting a higher standard for accessibility and convenience. The website is a testament to Henley Dental's commitment to embracing technology and providing world-class dental care in St. Catharines and beyond.
Chris Mewett
Henley Dental St. Catharines
+1 905-646-0096
email us here
Visit us on social media:
Facebook
Twitter
LinkedIn
Instagram
YouTube
TikTok


Originally published at https://www.einpresswire.com/article/666146029/henley-dental-unveils-new-website-to-elevate-patient-experience-and-accessibility