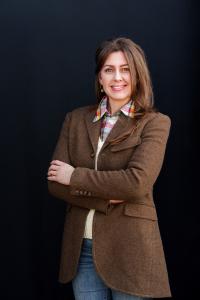 An all-in-one loyalty and point of sale (POS) app, addzme, has been launched to the Australian marketplace.
SYDNEY, NSW, AUSTRALIA, August 15, 2023/EINPresswire.com/ — addzme develop "big end tech" loyalty POS product for small business
An all-in-one loyalty and point of sale (POS) app, addzme, has been launched to the Australian marketplace. addzme is an Australian-born product by established POS brand Shift8, that bridges the gap between small businesses and their customers. It serves as a comprehensive loyalty and POS system, empowering businesses to integrate loyalty programs into their marketing mix, while providing customers with a one-stop app to earn rewards.

The app, available on iOS and Android, offers a seamless and convenient way for customers to earn loyalty incentives and rewards, and is designed with small business in mind.
addzme was developed for small businesses and aims to vitalise the business community and their customers, equipping them with a cost-effective loyalty and incentive platform.
Amy Renae, addzme's CEO, has been with Shift8 for over 10 years, and said that addzme can "change the landscape" for both small businesses and their consumers.
"When we think of brand loyalty programs, we immediately imagine the big brands – most people probably have a loyalty card that they carry around in their wallet, or have apps on their phone that they use to receive rewards from all the big franchises," Renae said.
"We want to level the playing field and make it accessible for hard-working small businesses to create their own loyalty and incentive programs, and make it as easy as possible for their customers to participate. For customers, you just download one app, sign up, and reap the rewards everywhere you go, whether it's your hairdresser, local cafe, fish and chip shop, plumber, and so much more. There are no limits."
For business owners to get started, addzme can be easily integrated with existing Shift8 POS systems, and for businesses that don't have this, addzme offers a free 30-day trial of their Loyalty Scanner App, available on the iOS App Store. This loyalty system requires no integration with existing POS setups and comes with a low monthly fee.
In addition to this, addzme offers a 30-day trial to the addzme point of sale system, an all-in-one platform that businesses can adopt to ensure a coherent and efficient process for them and their customers.
For more information on addzme, visit https://addzme.me/, or contact:
Lindsay Cumming at [email protected] or 0448 094 716
About addzme
addzme is an Australian brand run by an experienced team who have been building enterprise-grade point of sale software since 2010. The brand aims to make full-featured loyalty programs available to all stores, whether they be small local businesses or large multinational brands.
Amanda Lacey
POPCOM
+61 418 448 570
email us here
Originally published at https://www.einpresswire.com/article/649853770/addzme-develop-big-end-tech-loyalty-pos-product-for-small-business